Joseph B. Kent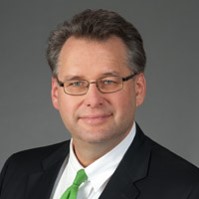 is a consulting facilitator in the education and workforce development space where he has 18 years of experience. Joseph holds a Bachelor of Business Administration (BBA) with a Major in Finance, a Master of Science (MS) in Curriculum, Instruction and Technology and a Global Career Development Facilitator (GCDF) Certification. Joseph is a member of the National Career Development Association (NCDA) and The American Public Data Users (APDU).
As a GCDF, Joseph provides technical assistance and career development facilitation services using the PathTrek Process. Joseph's blend of business, education, technology and career development skills uniquely qualify Joseph for the facilitation work associated with regional career and economic development initiatives.
His work spans multiple states and leverages his background in market development and facilitation to help bring diverse stakeholders together to address regional career and economic development challenges. These efforts typically result in consultative engagements involving data compilation and analysis to help provide stakeholders with a view of the regional economic development implementation using the PathTrek Process.
Joseph started his career  in education and workforce training in 1998 at Executrain. Executrain trained workers and technology professionals in the proper use of computer software for desktop use, application development, network, security, and infrastructure support.
Following Executrain, Joseph worked for Plato Learning, Carnegie Learning and at WIN Learning where he was the recipient of multiple performance awards related to sales, marketing and instructional leadership and innovation involving intervention, credit recovery, mathematics instructional transformation and career driven education.