PathTrek Announces a "Close the Gap" Solution
Release Date:  May 3, 2017
In response to recent press reports regarding Memphis and Shelby County workforce development needs,  Pathtrek, LLC.  proposes a specific solution to address gaps in the Memphis and Shelby County workforce development system.
LEADERSHIP
According to Joe B. Kent, CEO of PathTrek, LLC., "While industry is the primary customer of the workforce development system,  "getting out of the way and let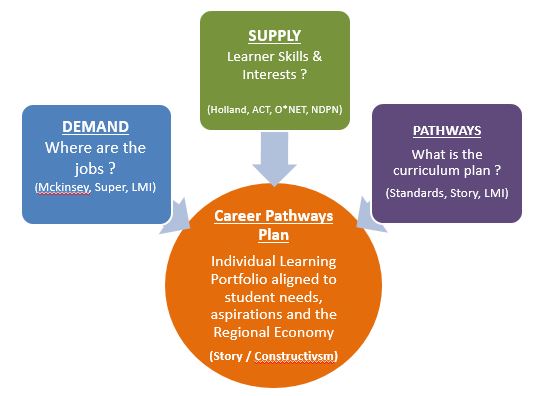 ting industry lead the work", as discussed in The Memphis Daily News , may not be best. As experts of the workforce development system, system leaders should provide industry employers with needed guidance to fully leverage the workforce development system while providing solutions to close training gaps through system alignment. Further, workforce development system leaders should check the system, publicly raise concerns and advocate for the community when various workforce initiatives are off track to help insure service delivery for industry employers, workers and taxpayers."
Guidance provided by the United States Department of Labor Education and Training Administration directs local workforce boards to among other items 1) provide analyses of regional conditions 2) lead employer engagement 3) lead Efforts to develop and implement career pathways and 4) identify and promote  proven and promising practices- https://www.accs.cc/default/assets/File/DPE_AED/Resources/WIOA/WIOA_GovernLeadership_FactSheet.pdf
GAP ALIGNMENT SOLUTION
Secondly, PathTrek, LLC. proposes a specific solution to the question raised by the Memphis Business Journal regarding the Greater Memphis Alliance for a Competitive Workforce  "How are we going to close that gap?" The following, which is guided by a  research base, is a stepped approach to closing the training and skills gap through workforce development system alignment:
Step 1 – Publish in demand knowledge and skills based on regional projected employer demand for all occupations using in part data provided by the World's leading occupational authority in O*NET – https://www.onetonline.org/. This publication supports common language development related to regional skill and occupational demand –
Step 2 – Align regional curriculum and training with published skill and knowledge demand to close the gap based on employer needs
Step 3 – Publish a projected gap analysis for vocational and degree programs based on projected occupational demand
Step 4 – Align regional work based learning, vocational and regional program offerings based on analysis to close the gap to meet projected employer demand
Step 5 – Deploy proven domestic career navigation technology to serve learners/workers and employers while promoting in demand career pathways while leveraging existing job board technology to match the right people with the right jobs and avoid employer disruption and training costs.
Step 6 – Implement a common occupational assessment battery to identify learner needs and support common language development and candidate career / job matching (Like ACT WorkKeys, Interests and Work Preferences)
Step 7 – Implement career pathways planning portfolios for ALL
Step 8 – Provide on the ground professional development for all stakeholders from business, education, workforce and government in the implementation of a common language and regional career pathways to support productive conversations around closing the gap
Step 9 – Pursue a partnership with Research Triangle Institute to locally consult on best practices related to filling open jobs most expeditiously while closing the training gap based on employer needs. Research Triangle Institute administers the World leading O*NET data collection program
TECHNOLOGY AS A TOOL
And finally, while in the current environment, proven technology is critical to closing the gap, the importance of technology should not be overestimated. Many may have heard the saying, "Drive the technology; don't let the technology drive you." This goes to the issue that the technology is just a tool and arguably much less important than the on the ground conversations and career pathways curriculum work that will in the end close the gap.
ABOUT PathTrek
Pathtrek, LLC.  is a locally owned small business in Memphis, Tennessee that provides regional career pathways consultation, implementation and technology support solutions.