Memphis – National Leader in Career Education
FOUR POINT PLAN  (JOINT COUNCIL / COMMISSION) 
LEVERAGE, define, explain, connect and align workforce development assets, technology, partnerships and funding to serve local economic development goals (GMACW in school audiences; WIN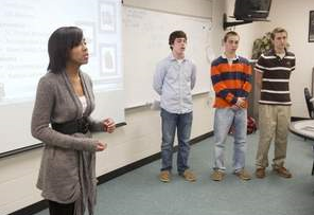 out of school audiences).
ALIGN education and training with local employer demanded skills and knowledge (Data).
MEASURE workforce proficiency with local employer recognized assessments and in demand credentials to support a student-centered approach to local career pathways development (Ex. ACT National Career Readiness Certificate and etc..).
PROMOTE Memphis Opportunity Pathways in jobs, careers, education and training through curriculum, career planning, community wide professional development, apprenticeships, internships and optimized technology for talent pipeline development and retention.
SUPPORTING RESOURCE LINKS
National Career Education Leadership Presentation – Contains notes and slides of implementation model to support local nation leading career education agenda.
SAMPLE Standards Aligned Career Education Curriculum – What a sample standards aligned career education curriculum in support of Memphis Opportunity pathways might look like. This particular curriculum is aligned to the Common Core Standards, ACTE Career Readiness Practice Standards, National Career Development Guidelines and International Society for Technology Education Standards. Career education for ALL integrates self-exploration, career exploration and career planning into the academic curriculum for all in support of increased completion rates, talent development and retention. It assesses an individuals preferences, interests, needs and skills. A standards aligned career education promotes and leads to entrepreneurship, vocational, technical and post-secondary certificate and degree education.
Sample Career Plan – By working through a standards aligned curriculum such as the above, a completed career plan is produced. These are often called various names to include career portfolio, individual learning plan and transition plans.
Success in the New Economy – An 8 minute video that stresses the importance of self-exploration, career exploration and career planning in relationship to actual occupational demand.
ACT WorkKeys – An 8 minute PBS Gwen Ifill video explaining how the ACT National Career Readiness Certificate (NCRC) works in practice to help employers and educators communicate using a common language while developing employer demanded skills.
Smart City Memphis Blog – Going beyond PILOTs, a local Memphis blog stating the need for a differentiator in a Nation Leading Career Education agenda in support of Memphis economic development efforts.
,